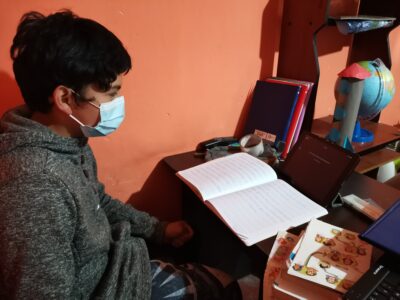 Sol y Luna Home, Sacred Valley Peru: Since the coronavirus pandemic began in 2020, schools in Peru have remained closed and are currently only offering virtual classes. The lack of resources to be able to access online education is one of the huge challenges facing the Sol y Luna children and their families. The LATA Foundation donated towards the purchase of 10 e-tablets, headphones & webcams to enable 10 children to continue their education and means that all 23 children who live at the home are now connected to online classes. As well as continuing their education, the students are learning about technology and improving their digital skills. asociacionsolyluna.com/indexeng.html
A mano Manaba: After a devastating earthquake in a coastal province of Ecuador during 2016, Fundacion A mano Manaba was created to build and run a Children's library and education centre in the fishing village of Don Juan. In the early days, books were loaded onto the library donkey to travel up and down the coast, bringing the joy of reading to everyone along the way. We were asked for help to fund the purchase of a library bus, to give the donkey his well-earned retirement so in June 2019, a donation was given by the LATA Foundation. Together with funds raised from other sources, the target goal has now been achieved and talks are underway to purchase a suitable vehicle. www.amanomanaba.org/en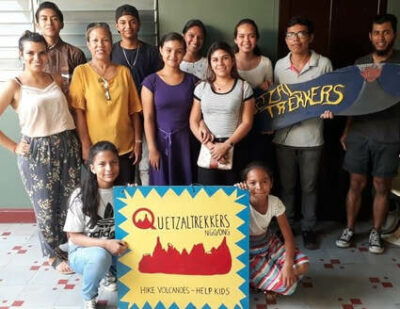 Quetzaltrekkers is a registered NGO that was originally founded in Quetzaltenango (Xela) in Guatemala in the 1990's and a second branch was established in Leon, Nicaragua. Their idea was to use volunteer guides to lead hikes around the local area with all proceeds going towards local projects. In 2019 the LATA Foundation supported Quetzaltrekkers with their initiative to provide scholarships for local children from deprived backgrounds. The scholarships range from USD $25 to $100 a month, depending on the need of the child, and cover education costs such as uniforms and school supplies. Quetzaltrekkers also employs a social worker who helps to co-ordinate the program with the Quetzaltrekkers director and visits the families to check on the progress of the children. www.quetzaltrekkers.org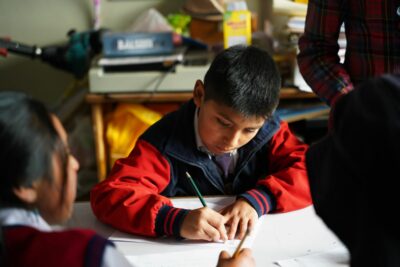 Picaflor House is an educational charity working in a small town in a rural area 25km outside Cusco, Peru. The charity offers a comprehensive afterschool programme in academic and non-academic subjects. The LATA Foundation started working with Picaflor in 2016 and since then has donated towards their English Teaching resources, funded an English language Co-ordinator and supported their literacy programme, which is taught to all primary-aged children by a locally-employed teacher. Picaflor House also offers a heavily subsidised healthy lunch to all the children who attend and when families were forced to stay at home during the Covid 19 pandemic, the LATA Foundation contributed towards the delivery of food parcels to the students' families. A well as addressing educational needs, Picaflor works with the community to identify their needs and help them to become stakeholders in proposed solutions. In 2020 the LATA Foundation helped finance a small agricultural business initiative which aims to help women living in Oropesa's rural villages earn a steady income by raising guinea pigs, a traditional food eaten in Peru. www.globalteer.org/picaflorhouse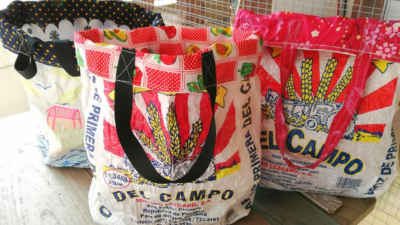 Women's sewing co-operative in Bocas del Toro, Panama. Give & Surf was set up as an NGO in 2011 with the aim of providing sustainable empowerment to the communities of Bocas del Toro, through education, community development and the positive respect of indigenous culture and traditions. The Ngobe-Bugle tribe, based on the Bocas islands, is the largest indigenous group in Panama, and it is estimated that over 90% are living in extreme poverty, resulting in high rates of malnutrition, unemployment and educational dropout – Give & Surf is committed to educating and empowering these communities. The LATA Foundation has funded the provision of sewing machines, materials and training to a group of indigenous women on the island of Popa Uno; in 2019, the Panamanian government banned the use of plastic bags anywhere in the country, and these ladies have capitalised on this, producing and selling their bags in markets and shops for both tourists and locals alike. Through Give & Surf, they have had access to classes on marketing and selling their products, and the successes have been immediate. This project is a fantastic example of a sustainable and expandable business, as the money that the women earn goes directly into their families and the direct community.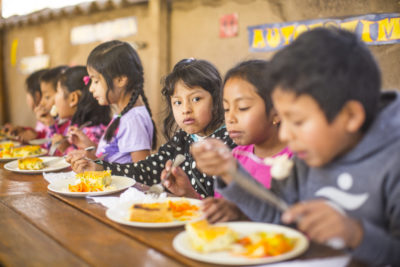 Sol y Luna School in Peru: Most of the 200 children at the Sol y Luna School receive very poor nutrition at home. Many of them suffer from anemia and malnutrition, and their development is below average for children of their age. As poor nutrition affects school performance and brain development, the school wanted to include meat or other proteins more than once a week and with the support of Lata Foundation, they have now improved the menu, including proteins and meat two or three times a week. With better nutrition, the health and school performance of these children will greatly improve. asociacionsolyluna.com/indexeng.html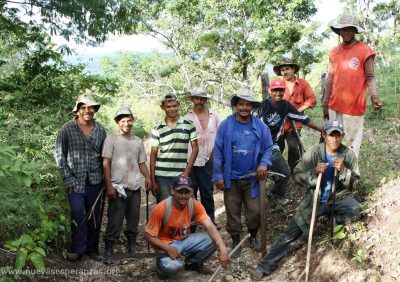 Nuevas Esperanzas – Road improvement and agricultural initiatives in Nicaragua. Nuevas Esperanzas was set up to tackle the issues facing vulnerable and isolated communities living close to the Telica Volcano. Through developing infrastructure such as water systems and transport links, as well as community support with educational programs, agricultural initiatives, health education and environmental advice, they are helping to create a foundation for long-term sustainable development. One of the greatest challenges facing the communities is their remote location on the slopes of the active Telica volcano. The only road which links the communities to the main highway was in a terrible condition, so Nuevas Eperanzas, the LATA Foundation and One World Group Oxted provided funds to improve and extend a stretch of this road. The road will improve the communities' quality of life by allowing better access to healthcare services, food, water, education and markets to sell their produce but also improve the safety of the residents who live with the daily threat of volcanic eruptions. In previous years the LATA Foundation has supported Nuevas Esperanzas' Agroecology program by funding the cultivation of new crops, business management training for farmers and construction of road side kiosks from which to sell their produce. www.nuevasesperanzas.org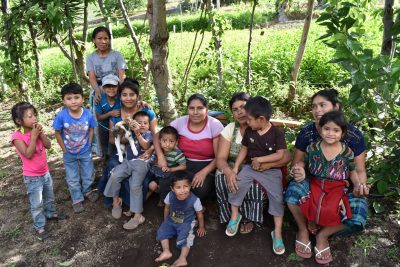 Health and Nutrition in Guatemala: Following on from the success of the Tilapia ponds in 2016 , we are working with Small Change 4 Big Change in Santa Caterina Barahona Guatelmala on three projects in 2017. Firstly a "Mother and Baby Health and Nutrition Programme ", which is a collaborative course targeting pregnant women and mothers with children under the age of 2. The class will cover a wide range of topics in order to educate women on how to maintain maximum health in the home and utilize resources at their disposition. Secondly an eight week workshop for 20 under privileged indigenous women and their families on "How to Raise Healthy Chickens At Home". Those completing the course will receive 8 chicks to raise providing the family with much needed protein from the eggs and income from eggs that can be sold. And finally an 'Introduction to Gardening' for pre-school children (aged 3-6) to address nutrition and healthy eating habits. The pilot programme would be a group of 20 under privileged children, for eleven months. The majority of the children suffer from food deprivation and therefore have stunted growth and other associated medical issues. bigchange.net.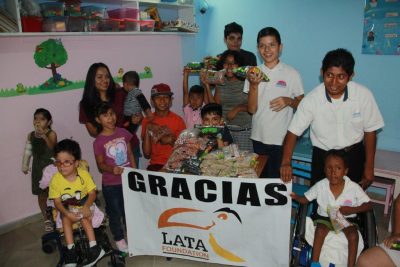 Nutritional aid in Mexico: Pasitos de Luz is a day care centre in Puerto Vallarta, Mexico which provides services for 120 severely disabled children and their families living in extreme poverty in the local communities. The services offered include: Physiotherapy, special education, hydrotherapy, hygiene, occupational therapy, art, dance and music workshops ad nutrition and dietry assistance. The LATA Foundation has funded a year's worth of protein-rich beans and lentils through our long established partner, New Life Line.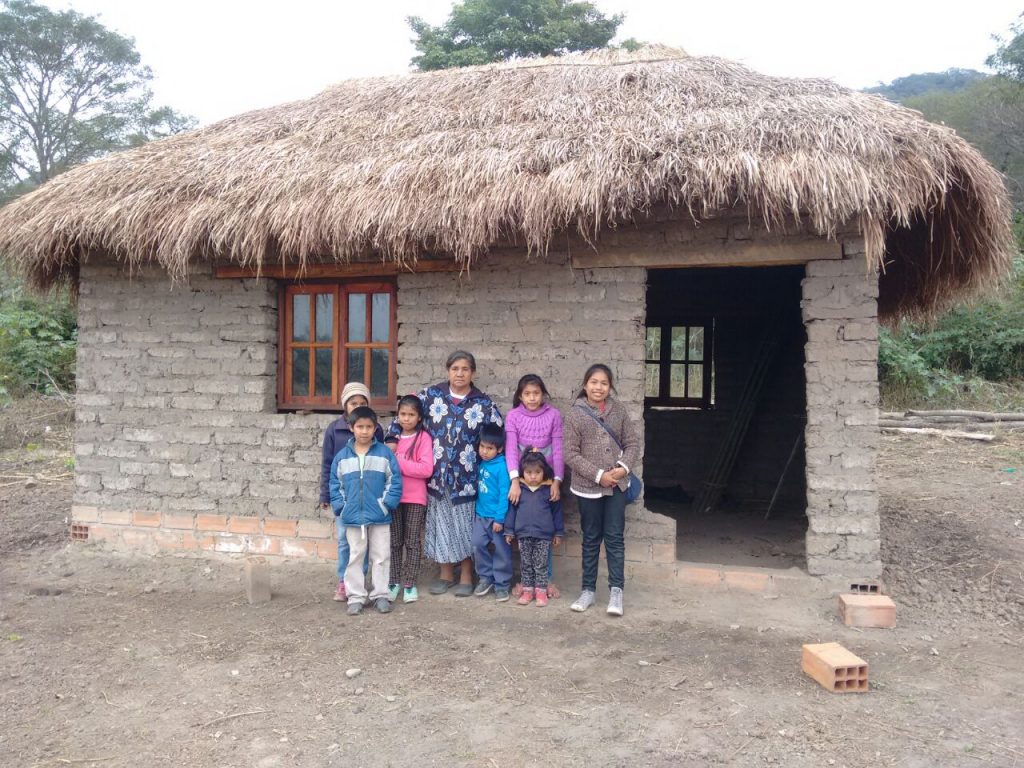 Building a cultural exchange space in Argentina: The Buena Vida Foundation, an NGO based in Salta, Argentina, is supporting members of the Peña Morada and Yariguarenda communities to generate new tourism activities. With the contribution of funding from LATA Foundation in a craft centre was built in Guaraní Peña Morada Community for them to offer basket weaving workshops and sell crafts made out of liana. In 2017 the LATA Foundation also provided funding for the construction of a visitor centre so the community has a space where to receive tourists and to offer their tourism activities. In 2019 funding was allocated towards these two existing projects, on a nutrition programme and bird observation tower. Read more about it here.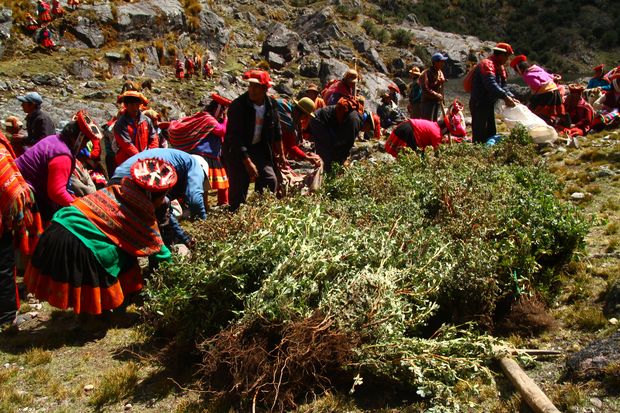 Tree planting in Peru: The LATA Foundation worked in partnership with local NGO, ECOAN to plant native trees in the Sacred Valley, Peru. The Ecoan reforestation project aims to plant a million native trees by 2020. The project is a whole family affair; the men dig the holes, the women plant the trees and the kids pick up the plastic. Through this work ethic it is possible for 250 people to plant 10,000 trees a day. To date, 250,000 trees have been planted, 30,000 of which have been provided by the LATA Foundation, covering an area of 30 acres. Through contact with the LATA Foundation, one of Peru's online facilities for booking bus tickets began supporting the reforestation campaign by pledging one tree for every five tickets sold, or for every 10,000 searches. www.ecoanperu.org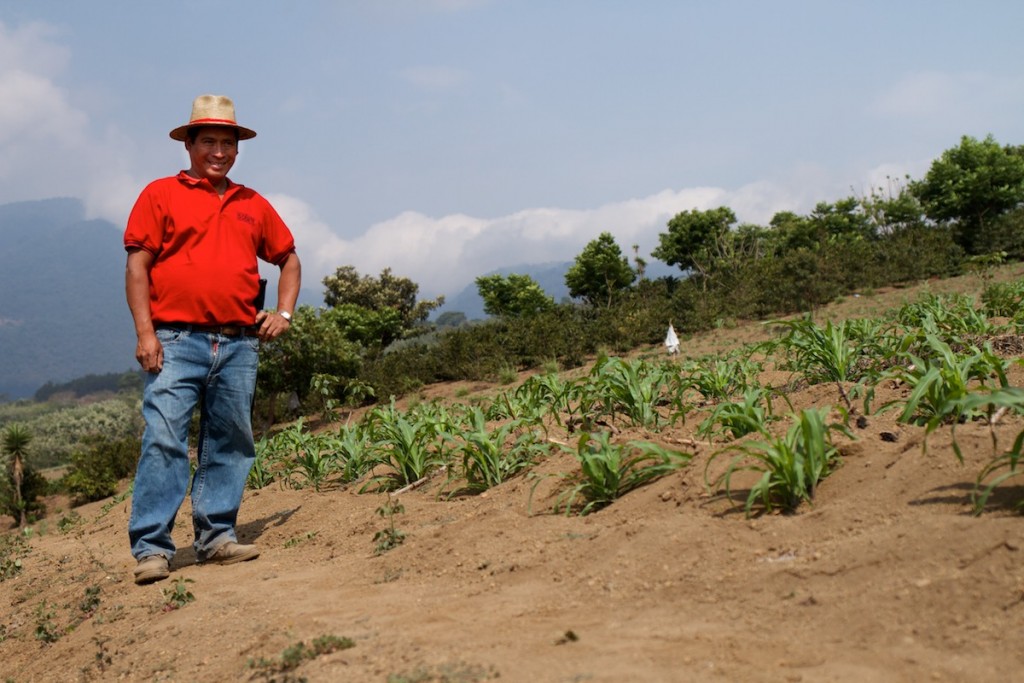 Sustainable coffee production in Guatemala: In partnership with De La Gente (formerly As Green as it Gets) in Antigua, The LATA Foundation supported their work with the communities of San Miguel Escobar near Antigua, La Suiza in San Marcos Province and Santa Anita in Quetzaltenango Province in combatting the threat of La Roya coffee fungus. Roya is having a devastating effect on coffee harvest throughout Central America, reducing yields by as much as 70%. Through careful application of fungicides and nutritional supplements and farm-management training and technical assistance, San Miguel Escobar and La Suiza have already seen improvements in their coffee yields, with La Suiza exporting their coffee for the first time in 2015. Sana Anita has experienced the greatest challenge over the past few years but they have recently sprayed their plants after harvest and we hope for a positive outcome. In addition to the Roya management program, LATA also funded a crop diversification project in La Suiza. This has enabled them to construct a new greenhouse, purchase seeds and receive training on cultivation of other food crops, so that they will be able to produce their own food and be less reliant on coffee as a source of income for additional food purchases.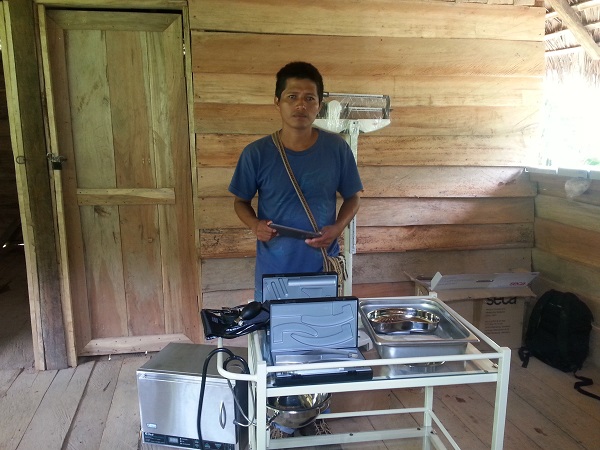 Tierra Viva, Outboard motor in Ecuador: In 2015 the LATA Foundation, thanks to the support of Oxted One World Group, provided funds for an outboard motor for the remote La Mediania Community in the Rio Verde Municipality of Ecuador. The outboard motor will enable the community to better access medical facilities in Chumunde, which is the closest river port and town (5 hours away by boat). Due to its remote location, the community of La Mediana had previously not been able to receive fast treatment in medical emergencies; this has now changed. The community is in the process of building a new canoe with wood from their forest. It has also been agreed that a group of physicians will travel on the new canoe twice a month to visit La Mediana to deal with health issues. With time, the further goal of the La Mediana community is to receive visitors by canoe to their remote outpost and develop a sustainable tourism programme on their 2,050 hectares of primary forest located in the heart of Esmeraldas forest – which they have decided to maintain through eco-tourism instead of deforesting the woods.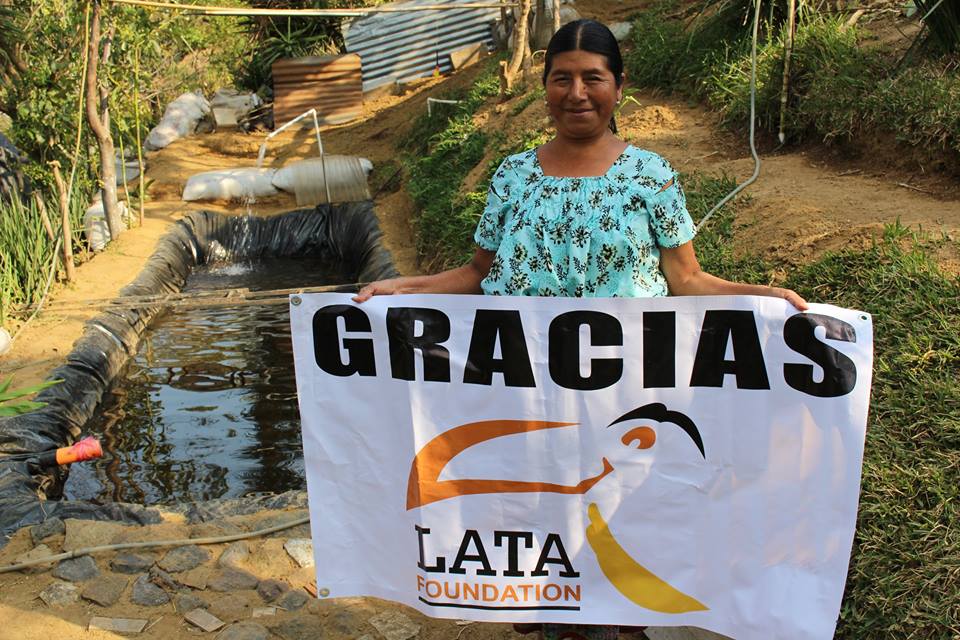 Tilapia ponds in Guatemala: the LATA Foundation helped fund the construction of 10 Tilapia ponds in Santa Catarina Barahona community through our partner New Life Line and SmallChange4BigChange. The families who have received the ponds have basic, often nutrient deficient diets and Tilapia is not only rich in protein and omega 3 acids but thrives in small ponds. After 6 months they are ready to eat providing food for the families as well as a source of income. The ponds are filled by water from the village's own springs and the 'run-off' water can be used as an organic fertilizer for other food crops and plants. bigchange.net.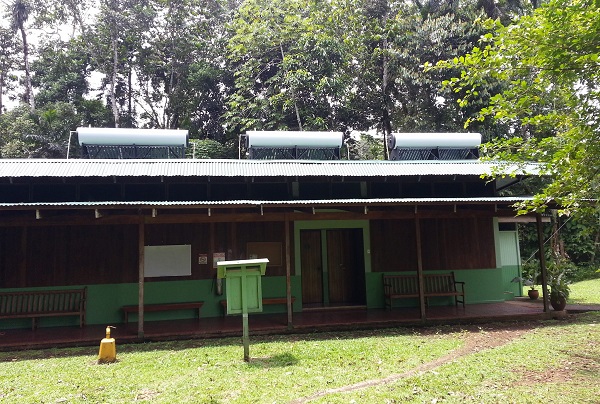 Solar heating project in Costa Rica: The Organization for Tropical Studies (OTS) runs La Selva Biological Station in the ecologically diverse ecosystem of La Selva, one of the premier sites in the world for ongoing research in lowland rain forests. Work on climate change and its impact on biodiversity in tropical wet forests has become a significant area of study at the station. Several LATA members' clients already visit La Selva Biological Station as part of a Costa Rica tour. In 2014-15 the LATA Foundation supported the station's Greening Campaign, which aims to cut electricity usage by 50% within 5 years, by providing a solar water heater for the two cabins used by visitors. This removed the electrical heaters on the shower heads in the two cabins and provides hot water to natural history visitors, dedicated bird watchers, and other guests staying overnight at the research station. This project saved costs for OTS overall, promotes sustainability to visitors, and is more environmentally friendly. www.tropicalstudies.org.

Language school in Peru: The LATA Foundation helped Awamaki to set up a language school in Ollantaytambo in the heart of the Sacred Valley of the Incas to teach Spanish to international volunteers and students in Peru. Thanks to the support of Las Iguanas we were able to provide additional teacher training support, school improvements and new teaching materials. www.awamaki.org
Turtle Conservation in Venezuela: There are 5 types of turtle in Venezuela; hawksbill and leatherback turtles are both on the IUCN critically endangered list; green, loggerhead and Olive Ridley turtles are endangered. The LATA Foundation is supporting the work of CICTMAR, the Centro de Investigación y Conservación de Tortugas Marinas, to protect turtles on two beaches in the Paria Peninsula, a nesting site for loggerhead and green turtles and the most important mainland nesting location for leatherback turtles. Funds support turtle research and life-changing social development in the region. In recent years, CICTMAR have trained a young biologist to do data entry, logging the statistics about nesting turtles and their eggs, and survival of hatchlings.
Clean water in Mexico: In partnership with New Life Mexico, The LATA Foundation have built 4 water fountains in schools in Puerto Vallarta, which are being used by over 2700 children. The fountain design is tried and tested and yields 1,168,000 glasses of water per year. The fountain has 6 spouts and can fill around 1,000 one-litre bottles every day. A water engineer visits the fountains regularly to ensure that they are maintained properly and working well. Filters need to be changed every 2-3 weeks, depending on usage. The LATA Foundation continues to support New Life Mexico water projects by supplying filters and maintenance to help provide clean water to hundreds of people every day.
Natural cosmetics in Guatemala: The LATA Foundation provided all the start up costs to fund a cottage industry near Antigua to produce a range of natural cosmetics. The equipment we provided included a 20 ton oil press to process coconut oil, cocoa butter and avocado oil, a filtration system and vacuum distiller, scales, blenders and all the necessary equipment for producing and packaging a range of products, including soaps, shampoos, hand and face creams and a line of scented oils. There are now 15 people producing natural cosmetics and in addition the project supports farmers growing macadamia nuts, castor beans, avocados and other essential ingredients, it helps bee-keepers too and the people who process macadamia nuts and avocados to extract oil using the equipment we provided. The project is run by local NGO De La Gente (formerly As Green as it Gets) who also support a number of craftsmen and women producing a range of products. In addition, they help a cooperative of coffee farmers who grow, process, and roast 100% arabica coffee so you can follow the production from bean to cup.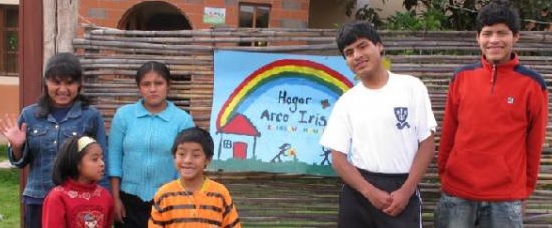 Helping the disabled in Peru: In partnership with Kiya Survivors, the LATA Foundation were involved in plans for an enhanced Visitor Centre and vocational training to support disabled students in the Cusco area. Kiya Survivors help 200 children and young adults at a school, a children's home and a therapy unit. The young people who attend have a range of disabilities including Down's syndrome and autism – Kiya's initiatives aim to provide them with useful work experience and skills. Unfortunately, in 2014 Kiya had to change their plans and leave their Visitor Centre, relocating to their orphanage. The work originally planned through our collaboration was unable to come to fruition as envisaged, and so after some initial funding, we now await further developments.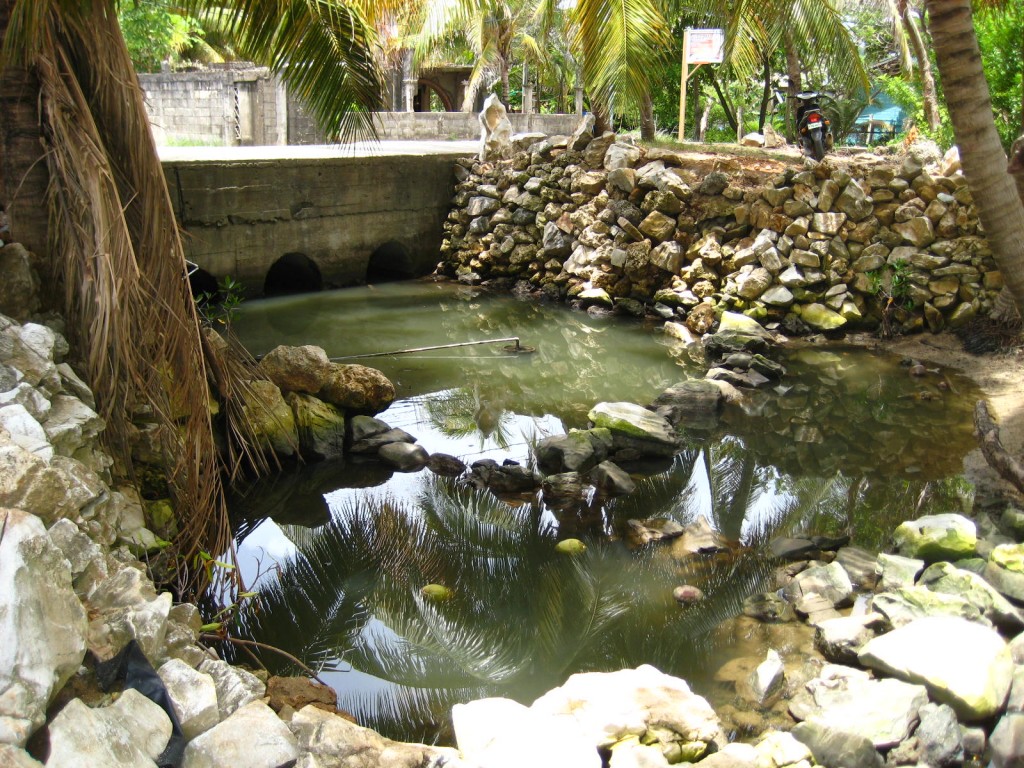 Creek revitalisation project in Honduras: The LATA Foundation worked in partnership with Adopt an Estuary and Island Friends Roatan on a pioneering sewer creek restoration project on the island of Roatan. For all its natural attractions as a world-class diving destination Roatan has many estuaries and creeks where waste water is discharged directly into the sea, harming the surrounding reef. By removing sludge, digging out and building underwater rock walls on the side of an estuary, the project has created macro-biological ponds to filter and treat toxic water. The project is helping transform black water creeks on Roatan and turn them into safe and healthy water systems, as well as help to prevent the spread of dengue fever and malaria and is creating a habitat for marine life including juvenile reef fish, barracudas, and crustaceans. In the future Adopt an Estuary plans to create a Cultural Center next to the Estuary hiring local employees and featuring Latin and Caribbean music, clean food and beverages, and teach tourists and visitors about the project.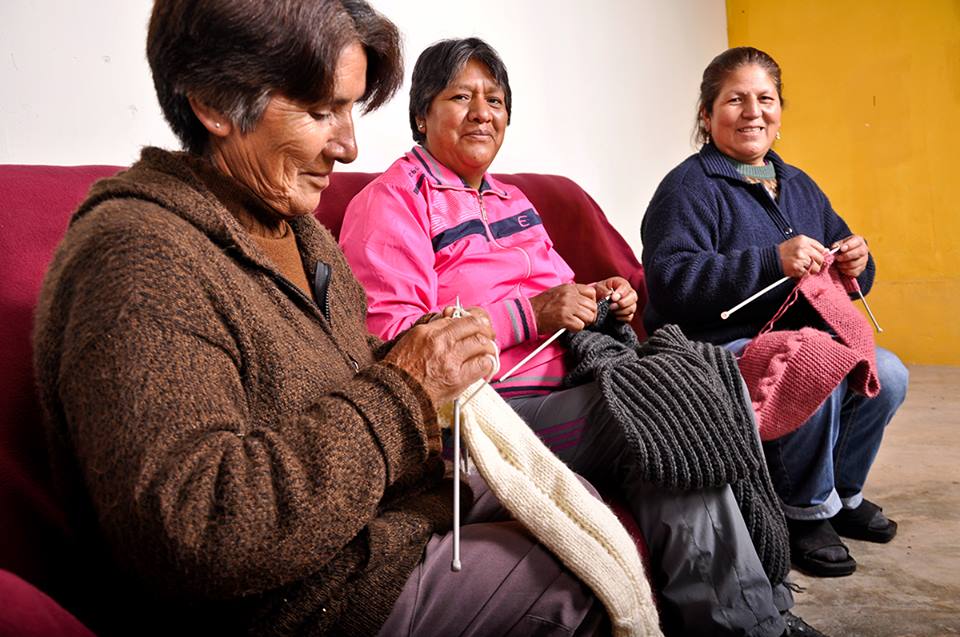 Knitting cooperative in Peru: In partnership with Blue Sparrow (formerly Expand Peru) the Lata Foundation provided micro-finance to help rural women in Huancayo, Peru, to set up a knitting cooperative. The micro-finance provided helped the women access both local and international markets for their goods. The women were able to establish relationships with two online retailers who have made repeat orders and recommended their products to others. Their business has now grown to include new product lines and the women have been trained to knit new sweater designs in addition to the original hats and scarves.
Public sanitation in Valparaiso, Chile: The LATA Foundation supported an ambitious sanitation and public health project run by BIS Chile in Valparaiso, Chile. The project introduces an innovative, practical and environmentally efficient alternative to unsanitary pit latrines by installing "popup" bathroom units for families living in the Manuel Bustos neighbourhood of Valparaiso, Chile's largest slum. Each bathroom unit consists of a dry lavatory, a solar shower and a sink. They are designed to be simple, fast and relatively inexpensive to construct. www.bischile.org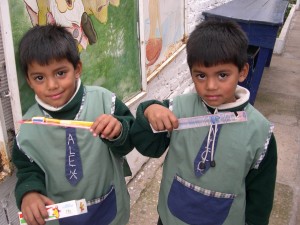 Todos Juntos: Setup in 2005 by Fiona Watson, the Todos Juntos project provides free dental care and oral hygiene for thousands of impoverished children in the northern suburbs of Buenos Aires, Argentina. The project has expanded and there are now three clinics offering treatments to children, many of which walk for miles to receive treatment. The LATA Foundation donates towards the running of the clinics, which has seen more than 35,000 children treated since its creation. Click here to read more.
Handicrafts in Rio de Janeiro: The LATA Foundation supported a women's handicraft cooperative in one of Rio's largest favelas, providing all start-up equipment to enable a group of women to produce a range of handicrafts. Half the income from sales was distributed amongst the participants, 30% was re-invested to purchase new materials and equipment and 20% went towards electricity, water, food and office costs at the Complexo do Alemao Women's Art Cooperative in the favela where the project is based. The project is monitored by Community in Action who have run over 100 projects in the Complexo de Alemao since 2004. www.communityinaction.org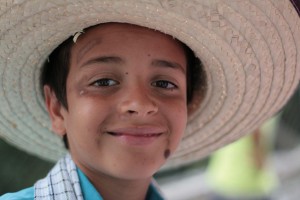 Children Change Colombia: The UK charity, Children Change Colombia, and Tiempo de Juego, a Colombian NGO, support children and young people who are at risk of forced recruitment and violence in their communities. Through innovative arts, drama and music activities, this project encourages the children to explore the challenges they face in their daily lives and help them develop the skills to overcome these. In this way, Tiempo de Juego hopes to equip children with the tools needed to create a safer community and forge a brighter future for themselves. Click here to read more.
Providing clean water in Nicaragua: Throughout Latin America millions live in poverty, in shanty towns on the margins of big cities or in impoverished rural communities, often without proper access to clean water, sanitation, and the sort of health care and schooling enjoyed by other sectors of society. The LATA Foundation supplied a water pump and three miles of pipes to help supply water to a community of 1,000 people living in abject poverty in a project run by Casas de la Esperanza. www.ahouseofhope.com
Visitor centre in Uruguay in support of endangered turtles: The LATA Foundation partnered with Karumbe to refurbish the visitor centre at their turtle sanctuary in La Coronilla, about 10km from Santa Teresa, between Punta del Diablo and Chuy. The improved facilities should help them generate income for their work in protecting endangered marine turtles. www.karumbe.org
Greenhouse Project, Bolivia: The LATA Foundation funded an educational-agricultural project to build four greenhouses at two rural schools near Lake Titicaca in Bolivia (two units per school). Part of the structure involves mud and straw adobe brick walls, all made by hand on site by the parents of pupils at the school. The project benefitted 608 students and 44 teachers across two schools and 44 teachers and was run by our Bolivian partners locally, SIAB.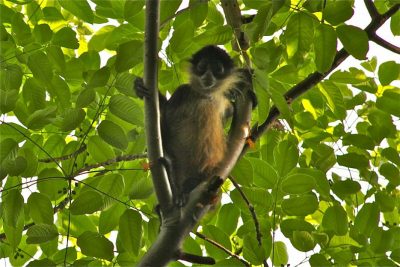 Research in the Amazon: The LATA Foundation provided educational grants for Peruvian students undertaking fieldwork research in the Tambopata National Reserve which covers an area of more than 1,000 sq. miles and harbours some of the greatest biodiversity on the planet. The project was run by the Tambopata Research Society and grants are tied in to undergraduate or post-graduate qualifications. www.tambopata.org.uk
School for Deaf Children, Guatemala: Lavosi (Las Voces del Silencio, the voices of silence) is the only school for deaf children in Guatemala.It was set up in 2009 and started with just 26 students, providing specialized education, teaching them sign language and providing opportunities to enable deaf children to more easily enter mainstream society. The LATA Foundation funded vitally needed school equipment. www.lavosi-gua.org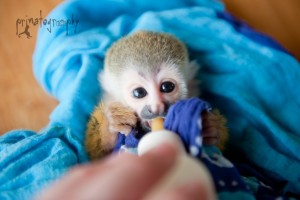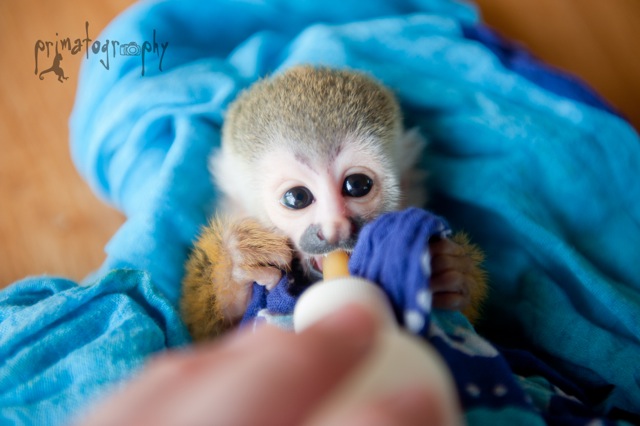 Wildlife rehabilitation in Costa Rica: For a number of years, the LATA Foundation has been supporting Kids Saving the Rainforest (KSTR), a centre that rescues and rehabilitates injured and orphaned wildlife in and around Manuel Antonio National Park, Costa Rica. In 2018, we are funding a reforestation project, which will provide habitats and food for wildlife that is currently being rehabilitated at the centre. Previous support includes funding tracking collars for sloths that have been released back into the wild, as well as spider monkey rescue and rehabilitation projects. We have also linked the project with our tourism contacts in Costa Rica – KSTR are open to the public and provide fascinating and informative tours of the centre, giving tourists an idea of the problems that Costa Rican wildlife is facing. All donations go back into the running of the centre. Click here to read more.
Language School in Peru: The LATA Foundation helped Awamaki to set up a language school in Ollantaytambo in the heart of the Sacred Valley of the Incas to teach Spanish to international volunteers and students in Peru. Thanks to the support of Las Iguanas we were able to provide additional teacher training support, school improvements and new teaching materials. www.awamaki.org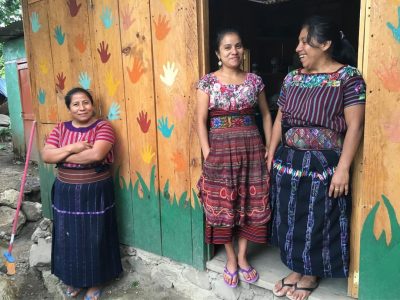 Konojel Community Centre: The Konojel community centre opened in 2011 in the town of San Marcos La Laguna, on the shores of Lake Atitlan, to combat chronic malnutrition through education, community development and nutrition programs. The LATA Foundation was introduced to Konojel in 2015 and supported their Sabor del Sol (Taste of the Sun) women's cooperative by funding catering equipment for their Comedor Konojel (café) which was opened to cater for tourists visiting the town, generating an income for the ladies and funds for their daily lunch program (they provide a healthy lunch for those at most risk in the community). After a successful first year they wanted to expand the café and increase the number of evening shifts so we helped them with a pilot programme to test the financial viability of the shifts, helped them install a new bathroom and funded English-lessons for members of the community who were likely to have contact with English-speaking visitors. We are delighted to hear that the venture has been such a success that the café is now self-sustaining! Click here to read more.
Supporting Mapuche children in Chile: The LATA Foundation was proud to be part of an award-winning project at a remote school for Mapuche children, 25 miles from Lonquimay, in Quinquen. In 2012, together with Turismo Chile, Lan, Avis Rent a Car and Darwins Trails, we helped to prevent the school from closure, provided a new boiler, hot water system and radiators and connected the school to the national electricity grid. This combined effort from the travel industry has received recognition in the form of a sustainability award from the Federation of Chilean Tourism Companies. We have also supported a follow-up project to construct a small accommodation block for staff at the school.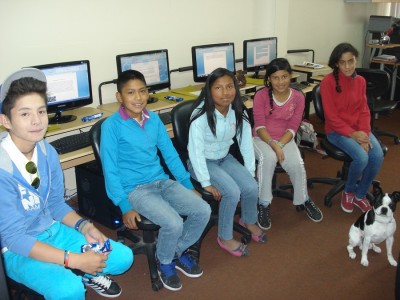 Computers in Ecuador: The LATA Foundation is working with ViaNiňos to supply computers for the CENIT school in Quito, which helps and supports disadvantaged children (including some children in care) and works with families living on or below the poverty line. The aim of this project is to help provide the children with useful IT training, skills and opportunities to break away from the cycle of poverty and create better futures for themselves. www.vianinos.org.
Eco-points in Brazil: In 2020 The LATA Foundation working with Sinal do Vale funded the construction of 3 eco-points, each serving approximately 1200 direct beneficiaries in the community of Santo Antonio. The waste collection points have transformed the streets and developed a necessary wast collection infrastructure. Training and related education materials were provided to the community alongside engaging the local children in clean up activities. Click here to read more.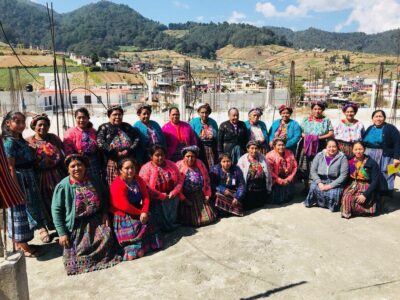 Supporting Midwives in Guatemala: Mayan Midwifery International supports 71 midwives who live and work in remote, desperately poor and malnourished indigenous Mam-speaking communities in Quetzeltango, Guatemala. The LATA Foundation has funded basic medical equipment for the midwives such as foetal dopplers, kidney dishes, nasal aspirators, blood pressure cuffs with stethoscopes and an intravenous stand. In 2020 and 2021 the LATA Foundation funded PPE, shoulder-length gloves, antibacterial soaps and the ingredients to make large quantities of medical grade hand-sanitizer. Click here to read more.
Environmental education in Panama: The LATA Foundation has been supporting Pro Eco Azuero's mission to preserve the natural beauty of the Azuero Peninsula. Funding has contributed towards an education campaign for both locals and tourists, beach clean ups and tree plating. Click here to read more.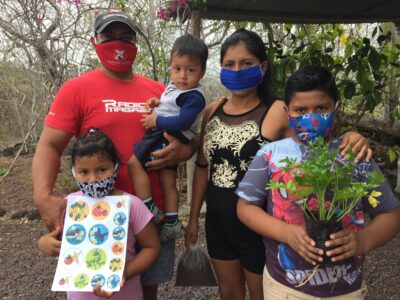 Conservation and sustainable development of the Galapagos Islands: The LATA Foundation has supported The Galapagos Conservation Trust (GCT) for a number of years, in 2018 & 2019 supported their 'Plastic Pollution Free Galapagos' programme which aims to reduce the damaging effects of plastics in the Galapagos Islands. Covid 19 has had a devastating impact on the communities in the Galapagos whose income is reliant on tourism. During this time the GCT has been delivering an Urban Family Gardening Project with the aim of alleviating food insecurity by empowering families to learn self-sufficiency in food production. The LATA Foundation's most recent donation allows GCT to expand the project to families living on the other Galapagos islands. Click here to read more.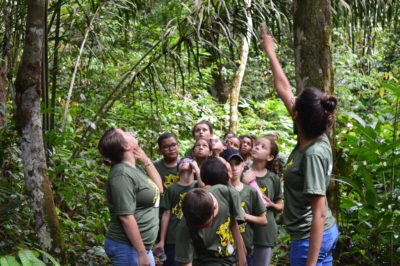 Protection of the Brazilian Amazon: The LATA Foundation has been supporting the Cristalino Ecological Foundation to deliver its 'A Day in the Forest' workshops, raising awareness with local schools on the preservation and conservation, reaching 1,500 children each year. In 2019 the LATA Foundation also donated four camera traps, used to monitor the healthy and biodiversity of the rainforest and used by the scientists working with FEC. Click here to read more.