Galapagos Conservation Trust – Ecuador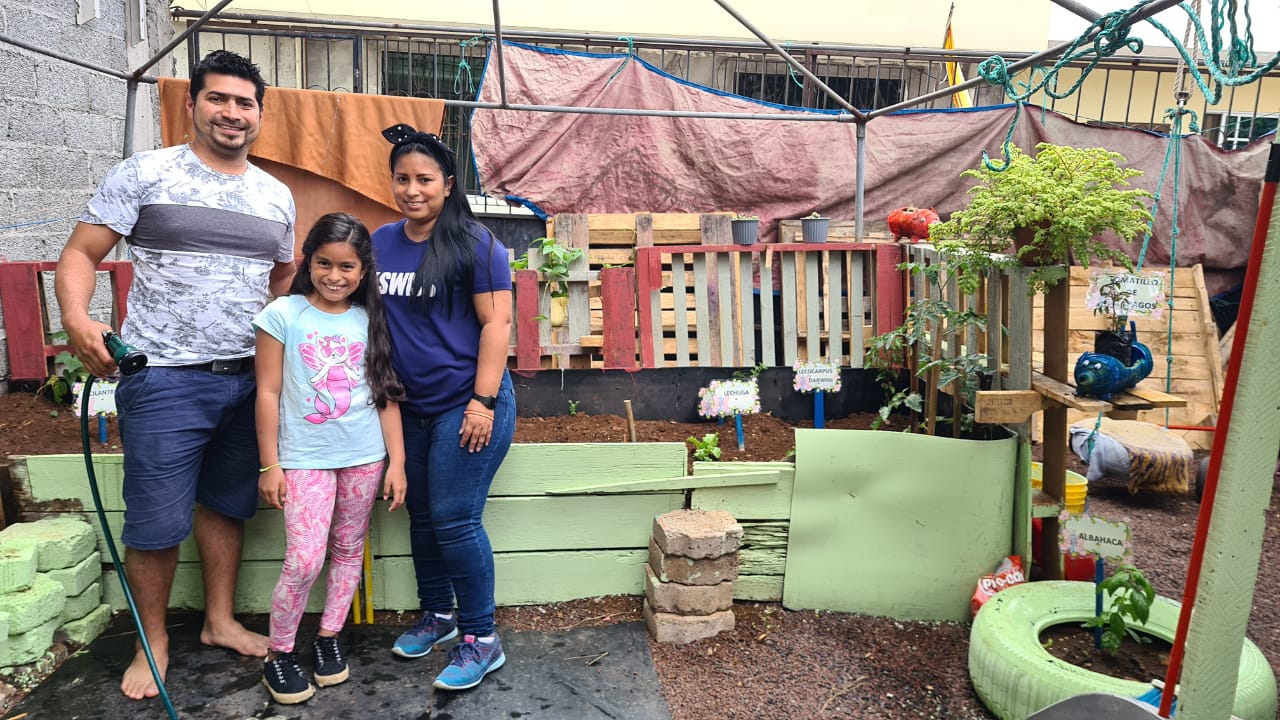 Location – Galapagos Islands, Ecuador

The Project –  The Galapagos Conservation Trust (GCT) is the only UK charity working solely for the conservation and sustainable development of the Galapagos Islands.  For over 25 years they have supported community outreach and sustainable development programmes alongside practical conservation projects with their long-term partners to protect the wildlife of Galapagos.
Due to the global Covid-19 pandemic and the shutdown of tourism, which makes up more than 80% of the local economy, residents in the Galapagos have been feeling the burden of lost income.  The 'Galapagos Urban Family Gardening Project' encourages and supports local people as they learn to grow their own food in order to become self-sufficient and mitigate some of the financial hardship they face from the sudden halt in tourism.
Our support –  The LATA Foundation has supported GCT for a number of years, most recently in 2018 & 2019 with their 'Plastic Pollution Free Galapagos' programme which aims to reduce the damaging effects of plastics in the Galapagos Islands.
Covid 19 has had a devastating impact on the communities in the Galapagos whose income is reliant on tourism.  In order to address this, GCT began work in July 2020 with Hacienda Tranquila on San Cristobal island on a project to deliver an Urban Family Gardening Project. The project aims to alleviate food insecurity by empowering families to learn self-sufficiency in food production.  So far they have reached 145 families, engaging them in a nutrition campaign taught by local teachers and providing them with educational gardening packs including compost and seedlings to grow vegetables and endemic plants.  The LATA Foundation's donation will allow GCT to expand the project to families living on the other Galapagos islands.
How can you help? – Donate here
Further information –  Galapagos Conservation Trust partner with Ecuadorian authorities, NGOs, local communities and leading researchers both in Galapagos and the UK to support impactful science and conservation programmes, and deliver education and community outreach across the Archipelago. They work to protect the unique species of the Archipelago, restore the Islands' natural habitat, with a key focus on Floreana Island, and provide sustainable solutions including ridding the Islands of plastic.
In addition to their conservation work, GCT supports sustainable development of the Islands.  Covid-19 has highlighted the need for isolated island communities, like those in Galapagos, to have reduced dependency on imported food (approximately 75% of the fresh food consumed on the Galapagos Islands comes from the mainland).  Their Urban Family Gardening Project aims to improve food security for struggling families (food has become much more expensive from reduced availability), and it will empower communities to be more self-sufficient.  50 elementary teachers, who will motivate their students' families to participate, will benefit from this project, and with their involvement the project has the potential to reach another 1,500 families.
Visiting the project – Once the islands are open to tourism again, the Hacienda Tranquila team will welcome visitors to their plant nursery and reforested areas of the farm where they can see several endemic species.
Useful links – www.galapagosconservationtrust.org.uk
Blog posts focusing on the Urban Family Garden Project can be found here and here.
Learn more about GCT's ongoing Plastic Pollution Free Galapagos programme by listening to their inspiring and optimistic webinar recorded in July 2020.