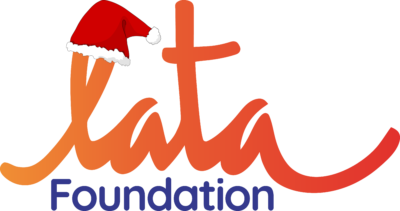 Founded in 2008, the LATA Foundation (www.latafoundation.org) is a grassroots charity that was set up by the Latin American Travel Association (www.lata.travel) to support social and environmental projects throughout Latin America. The overarching aim is to give back to the continent through social and environmental projects that truly make a difference to the lives of Latin American people.
The LATA Foundation Mission
Conservation of the environment
Relief of poverty
Sustainable development, economic growth and regeneration
Promotion of ethical and responsible business practices
This year, your Christmas gift has gone towards helping people in desperate need in Latin America. If you would like to hear more about the LATA Foundation and keep up to date with our work, you can sign up to receive our newsletter HERE. 
Wishing you a Merry Christmas from the LATA Foundation.
Your gift will go towards funding the work of the LATA Foundation, for example:
A £5 gift could fund:
A pair of ballet shoes for a child attending Projeto Vidançar in Brazil; a dance school located in Rio's Complexo do Alemão favela.
A £10 gift could fund:
The cost of food, clothing and education for a child for two weeks at Friends of Alalay, a home for former street children in Santa Cruz, Bolivia.
A £20 gift could fund:
Basic supplies for a student for a full year at Abriendo Mentes; a small community-based project in Costa Rica which aims to empower individuals from two rural coastal communities through education and community development programs.
Four hours of academic tutoring and/or community English lessons for children in a small town on Colombia's North Caribbean coast (who have been out of education for over 21 months due to the pandemic) or provide a desk and chair for a child taking part in the academic tutoring programme via community project El Rio.
A £50 gift could fund:
Supplementary remuneration through charity partner Healing Venezuela, to three junior doctors in Venezuela for a month, to help prevent more doctors leaving the country

.

Food for a rescued mammal for six weeks including sloths, monkeys (spider, squirrel, whitefaces capuchin, howler), anteaters, kinkajous, coatis, porcupines, badgers, agoutis, armadillos via Kids Saving the Rainforest, Costa Rica
A £100 gift could fund:
The uniform, study books, writing materials, exercise books and educational equipment needed for a disadvantaged student to attend secondary school for 6 months via the Condor Trust, Ecuador
One participant on the XtraOrdinary Women's Bootcamp Course for micro-business owners in Nicaragua, aimed at empowering local women and helping them out of poverty.