Projeto Vidançar – Brazil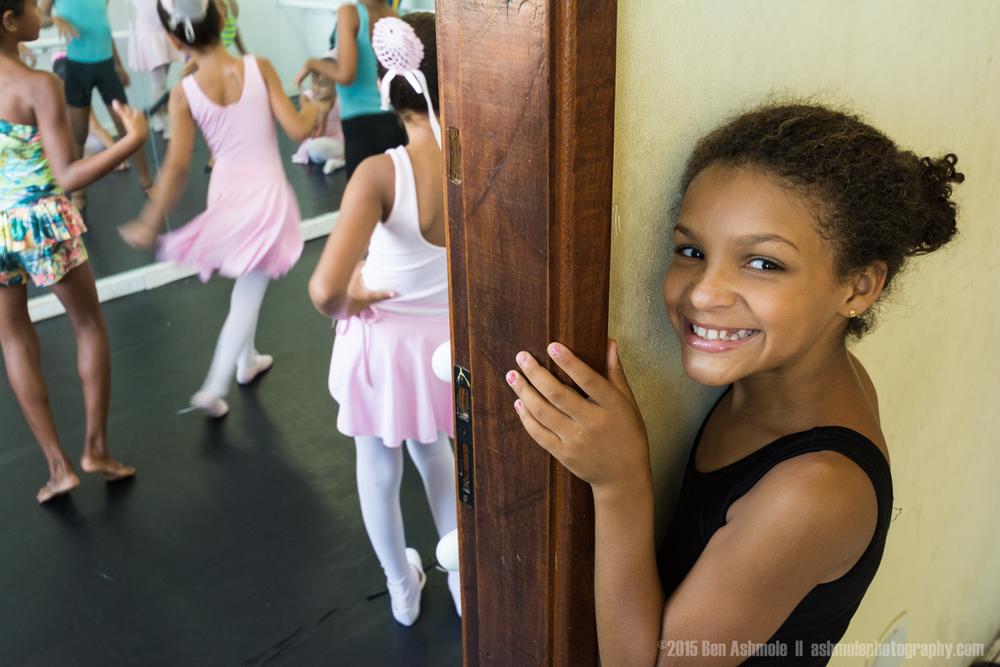 Location – Rio de Janeiro, Brazil
The Project –  Projeto Vidançar began in 2009 as an initiative to offer underprivileged children living in the Complexo do Alemão favela in Rio de Janeiro, the opportunity to express themselves through the art of ballet. To enrol, the children needed to be registered in school, achieve good grades and have an up- to-date vaccination portfolio.  It was a great success and since then, the project has grown to support a large number of students and their families.
Projeto Vidançar uses classical ballet as part of a pedagogical development process and offers this alongside educational activities, which teach the value of education, respect for others, and helps raise the self-esteem of children. The aims are to provide children with the ability to think quickly; develop body language and agility; develop fast and light movements to improve motor skills; train their memory; provide social skills and develop the ability to work in groups, among many other things.
The project, which originally started with just 12 girls in 2009, now teaches around 200 children, both boys and girls, and has adapted to offer hip hop, football and most recently passinho, a uniquely Brazilian street dance. The children take part in ballet and hip hop performances at various events in Rio de Janeiro which gives them the chance to perform and soak up public applause and stimulates their personal and professional growth. 
The students' and teachers' dedication has lead to several pupils being accepted into Rio's Teatro Municipal Ballet School, considered the Royal Ballet of Brazil, and recently two of their students passed the competitive audition for the Bolshoi Ballet School in Joinville. It's the only Bolshoi school outside of Russia, and takes students from across Latin America.
The Vidançar Dance School also provides the children with the opportunity to participate in activities which would otherwise not be possible due to their economic situation.  These include trips to cultural attractions and Children's Day and Christmas parties where they receive toys, clothes and hygiene kits.
Our Support –  Over a number of years, the LATA Foundation has supported Vidançar in a variety of ways: funding ballet and football clothes and equipment (footballs, mirrors, etc) and Christmas gifts and contributing towards teachers' salaries and the rental of their dance studio.
How can you help? – Donate just £5 to provide a child with ballet shoes. Donate here