In light of Covid-19, the LATA Foundation is supporting a range of emergency appeals in Latin America with funds being directed to those most in need.
The world, for now at least, seems a very different place from when we were deciding the projects we would support for 2020, back in December. The impact of the COVID-19 pandemic is currently affecting everyone's daily lives, including those involved in the projects that we have the privilege of supporting in Latin America. We are responding to their requests for practical help as best we can in these challenging times. Below are details of the first donations we have made. We are, as always, extremely grateful to our donors and our volunteers who make this possible. We hope that you and your loved ones are keeping well and safe, and we look forward to a time when we can all meet again.
Jude Berry, Chairman of The LATA Foundation
---
Facilitating PPE for 71 midwives serving rural communities in Guatemala via Maya Midwifery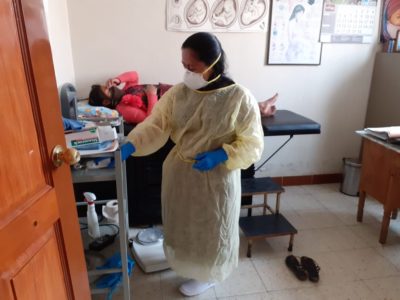 Based in Quetzaltenango, Guatemala, Mayan Midwifery International provides medical equipment for midwives serving rural communities. The equipment enables the midwives, who are often the only contact that families have with a health carer who speaks their dialect, essential services in rural areas of the highlands.
The funds provided by the LATA Foundation will support 71 midwives in five communities providing mobile clinics, pre-natal and post-natal checks to hundreds of pregnant women in the communities and a further two hundred in the birthing centre.
Assisting students and their families in Quito
The Condor Trust is based in Quito, Ecuador; a country which is currently one of the most severely affected by the coronavirus in Latin America. So far, the centre of infections and deaths has been in and around Guayaquil, although the numbers are creeping up in Quito and other areas. The Condor Trust was established to provide funds to enable children from low income families to attend secondary school in Quito, with great success. For the children they support, the problem at present is primarily financial.
The Condor Trust is continuing to pay the monthly allowance they give to the young people they support, but this is not enough for a whole family, typically with several children. Given the difficult circumstances and pressures due to coronavirus restrictions, the LATA Foundation has pledged an extra donation at this time so that each family without income can buy basic food and other necessities, such as soap and cleaning products. Over the next two months this will benefit 112 people – the young people and their families.
Providing essential meals for children in Peru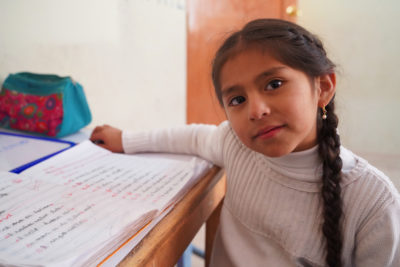 Picaflor House is a community-development charity working in the small town of Oropesa and other villages in the surrounding rural area 25km outside of Cusco, Peru.
Since the outbreak of Covid-19, donations have dried up and Picaflor House has requested urgent support to provide lunches for the local children that are supported at Picaflor House as part of their Healthy Lunch programme. For many of these children, this may be the only healthy meal they have in the day. Funds provided by the LATA Foundation will cover two months' worth of food purchases.
Supporting street children in Bolivia
Friends of Alalay, Santa Cruz, directly supports the Alalay Foundation, which was started in the early 1990's by a 19-year-old Bolivian student who passed street children every day on her way to university and was determined to do something to help. Alalay rescues these children from the streets and offers them a loving environment living together in family cabins. Alalay also feeds, clothes and educates the children and encourages them in their future working lives.
Funds from the LATA Foundation will support the Alalay Foundation providing necessary medical support and transportation for local street children that have been impacted either directly or indirectly from the virus. The funds will also support the purchase of food, hygiene and cleaning products, benefitting approximately 100 children.
Please follow this link to find out more from their own newsletter.
---
An uplifting video from Projeto Vidançar of the teachers and young students still practicing their dancing in isolation.
Projeto Vidançar, which operates in the favelas of Rio de Janeiro, uses classical ballet as part of a pedagogical development process. This includes exercises, which requires concentration, discipline and muscle strength, alongside educational activities, which teach the value of education, respect for others, and help raise the self-esteem of children.
To make a donation & support the LATA Foundation projects, CLICK HERE.