LATA Foundation Zumbathon!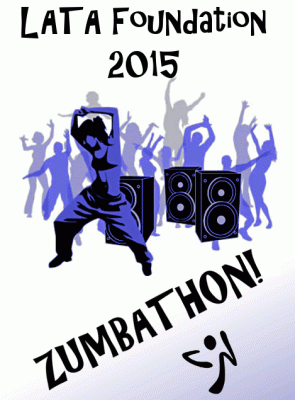 *Postponed to September in light of the London tube strikes!*
Shake your booty for a good cause at the LATA Foundation's first ever Zumbathon!
Wednesday, 2 September, 19.30-21.30. Dragon Hall, Covent Garden, London.
Tickets are £10 per person, payable on the door. Space is limited so sign up now!
http://www.eventbrite.co.uk/e/lata-foundation-2015-zumbathon-tickets-17407997790