Galapagos Conservation Trust: Plastic Responsible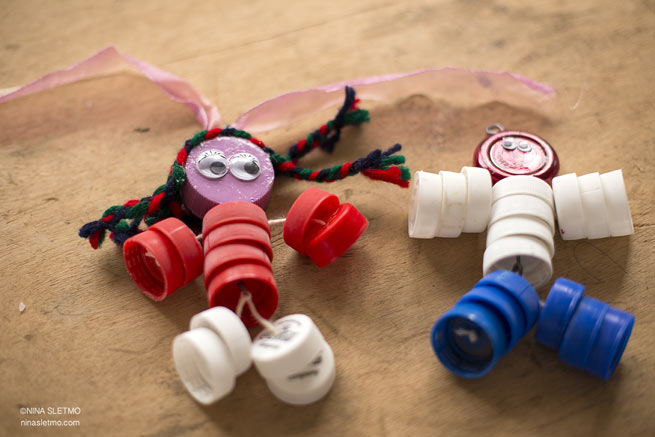 Location – San Cristobal, Galapagos Islands

The Project – 'Galapagos: Plastic Responsible' (GPR) is a youth-led campaign aiming to reduce the damaging effects of plastics in the Galapagos Islands. During 2018, the Galapagos Conservation Trust (GCT) and the local environmental community group, GECO (Grupo Eco Cultural Organizado), aim to reduce plastic bag use on San Cristobal island by 50% through raising awareness across the local community. The 'Plastic Responsible' club was set up in 2017 and the founding young members have been empowered to develop their own ideas to spread local awareness of the issue with businesses and through activities in schools.
Our support – A key element to ensure long-term environmental awareness of plastic pollution is through education of the young Galapagueños. The LATA Foundation support in 2018 will enable the growing membership of the Plastic Responsible club to deliver workshops and activities with at least 9 school groups reaching over 300 children and young people. (Activities include the collection of plastic bottle caps from local beaches – over 9,000 were collected in 2017 – which are used to make 'Caps' the doll!) Our funding will also be used to support community activities and talks during a 4 day 'Plastic Free Galapagos' science workshop hosted by the GCT in May 2018. Finally, the partnership between GCT and LATA Foundation will extend beyond the Galapagos into the UK through a collaborative campaign to promote plastic responsibility amongst LATA members, whose clients are amongst the individuals who want to see the Galapagos environment thrive into the future.
How can you help? – Donate here
Further information – The GCT is the only UK charity working solely for the conservation and sustainable development of the Galapagos Islands. For over 20 years they have supported community outreach and sustainable development programmes alongside practical conservation projects with their long-term partners to protect the wildlife of Galapagos. One of these partners, GECO, was established in San Cristobal over ten years ago and has close links with the tourism industry, including the Park Guide Association and local hotels. GECO have previously delivered successful community engagement projects including recycling initiatives.
This youth-led project is the first in Galapagos to deliver a comprehensive educational community campaign on the reduced usage of disposable plastics. Building on the pilot work done so far in 2017, the LATA Foundation funding will support the work of the second year of this three year project. Overall, Galapagos: Plastic Responsible will have a positive impact on the wider environment in the Galapagos, reducing the amount of plastic entering the ecosystems, both benefiting vulnerable wildlife and local communities. It also provides opportunities for young people to engage and learn about conservation issues, while building ownership and confidence to pursue change. The wider communities across the Islands will potentially benefit from improving small business sustainability practices. The project is also part of a larger programme to make Galapagos a best practice model for plastic management that could support other island systems.
GECO Facebook
galapagosconservation.org.uk/Galapagos Conservation Trust